Heavy duty industrial sewing machines in New Zealand
In past over 10 years, so we have sold below heavy industrial sewing machines to New Zealand:
71008R Heavy duty automatic rope sewing machine:

Heavy duty rope end bar-tacking machine for manufacturing climbing ropes, safety ropes, harness, sterling ropes, cord, industrial ropes, climbing gear, mooring rope, rigging rope and other fiber ropes. It is capable of stitching 2 ropes together with each of 6-18 mm(diameter).

Click here for video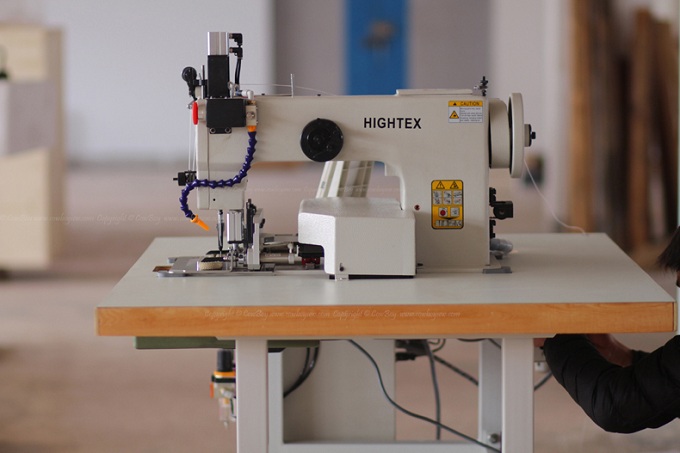 This rope sewing machine purchased by a designer and manufacturer of premium quality health and safety equipment in Wanganui, New Zealand. And a manufacturer of safety equipment, climbing and rigging gear in Auckland, New Zealand.
366-76-12-HM long arm heavy duty zigzag sail making sewing machine:

Sailmaster 366-76-12-M is recognized as the ultimate sail maker sewing machine currently available. Standard supplied with 4 cams for straight stitch, 1-step (2-points), 2-step (3-points), 3-step (4-points) zigzag, cover all demands of modern sail making industry.

Click here for video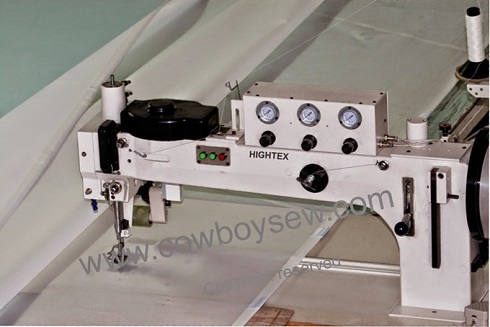 This sail sewing machine ordered by Doyle Sailsmaker in Avondale-New Zealand, and Specialtysail loft in Auckland - New Zealand.
9518-30 Long arm zigzag sail sewing machine for spinnakers and windsurf sail:

Designed for light to medium weight spinnakers, windsurf sail and up to heavy sails, using thread sizes V46, V69 and V92 and capable of stitching materials up to 7 mm. With 4 cams for straight stitch, 1-step, 2-step and 3-step zigzag, cover all demands of modern sail making industry.

Click here for video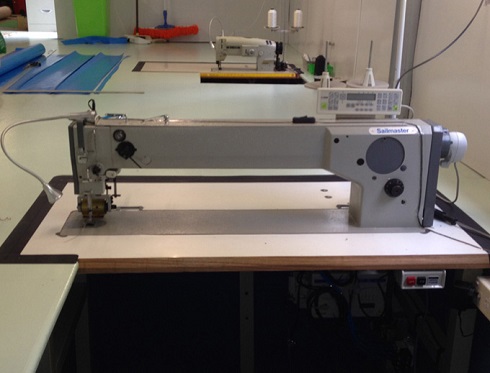 This spinnakers sewing machine purchased byDoyle Sailsmaker inAvondale-New Zealand,Specialtysail maker in Auckland - New Zealand, a industrial sewing machine dealer in Auckland - New Zealand, and a sail loft in Taranaki, New Zealand for makingwindsurfer, kite surfing and sailing dinghy sails.
CB4500 Heavy duty leather sewing machine for saddlery and harness -- Sews saddle and harness better than any other stitcher built today!

his machine has become the standard in the saddle and harness industry. It has been widely used for stitching bullet loops, saddle skirts, headstalls, halters, breatstcollars, holsters, knife sheaths, chaps, knee pads, covered stirrups, gun belts, cases and other leather craft.

Click here for video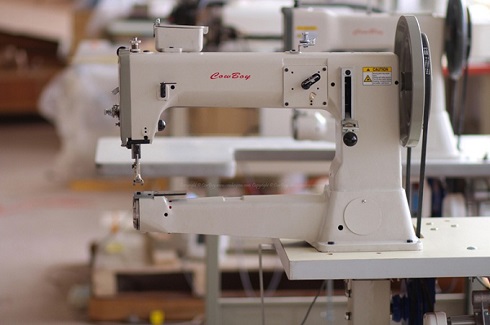 This saddlery sewing machine purchased by a saddlery shops in Wellington, New Zealand.

CowBoy OUTLAW Manual leather sewing machine for sheaths, holster and leather crafts

This affordable hand crank leather sewing machine is an economical alternative to heavy duty motor industrial sewing machines for gun holsters making, knife sheaths, leather bags, leather belts and manufacturers of harnesses. Designed to provide years of dependable trouble free operation, the OUTLAW is destined to become a mainstay in your arsenal of leather working tools.
It is also the best leather sewing machine for the beginners.

Click here for video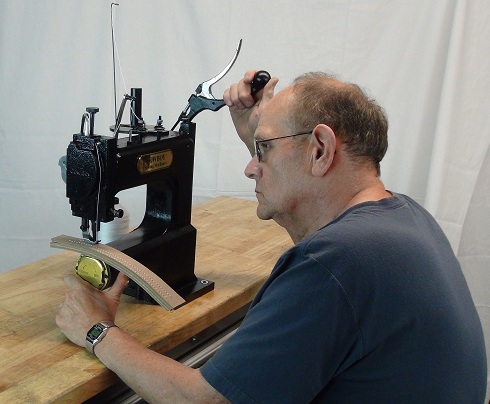 S700 Hot air PVC welding machine for inflatable product:

Hot air welding machine is rotary hot air sealing machine to join thermoplastic fabrics and industrial fabrics, such as: PVC, PU, PE etc. Ideal for manufacturing inflatable boat, inflatable tents, pvc ventilation pipe, pvc duct pipe, inflatable castle, and inflatable advertising.

Click here for video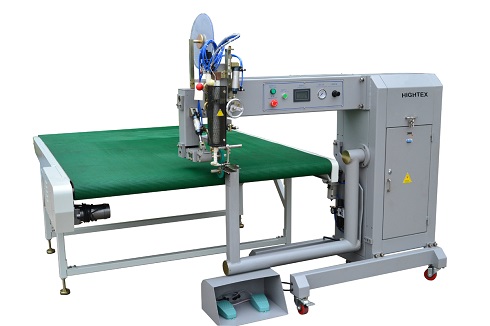 This hot air inflatable welding machine purchased by a inflatable boats manufactured inAuckland - New Zealand.